Hey guys here is another Conquer your TBR post and i am going to be doing this a little bit different now. let me know how you guys like this way of me doing this post.
This was created by Lia you can find her post here
I saw this on Kris page 
and I've been posting every Thursday well almost every Thursday since i started doing this post.
THIS IS HOW IT WORKS: (straight from original post)
Go to your goodreads to-read shelf.
Order on ascending date added.
Take the first 5 (or 10 if you're feeling adventurous) books
Read the synopses of the books
Decide: keep it or should it go?
   Goodreads what book is about:
Murder, abductions, and forbidden romance abound in this thrilling sequel to Sara B. Larson's acclaimed YA debut, DEFY.
Alexa remains by the newly crowned King Damian's side as his guard, ever committed to helping him rebuild Antion and reclaim the hope of Antion's people, despite continuing to harbor a secret love for him. However, when another threat to Damian and his kingdom emerges, and blame is cast on their newly forged allies from Blevon, Alexa knows things are not what they seem. With the fate of her nation hanging in the balance once again, will Alexa be able to protect her king and uncover the true enemy—before it's too late?
Judgment: Keep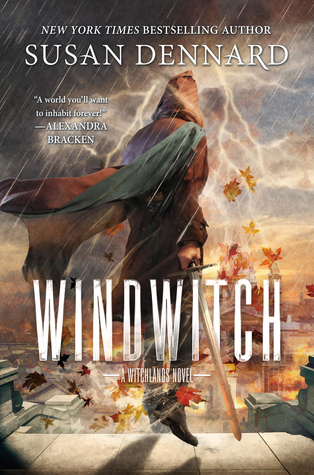 Goodreads what book is about: Sometimes our enemies are also our only allies…
After an explosion destroys his ship, the world believes Prince Merik, Windwitch, is dead. Scarred yet alive, Merik is determined to prove his sister's treachery. Upon reaching the royal capital, crowded with refugees, he haunts the streets, fighting for the weak—which leads to whispers of a disfigured demigod, the Fury, who brings justice to the oppressed.
When the Bloodwitch Aeduan discovers a bounty on Iseult, he makes sure to be the first to find her—yet in a surprise twist, Iseult offers him a deal. She will return money stolen from him, if he locates Safi. Now they must work together to cross the Witchlands, while constantly wondering, who will betray whom first?
After a surprise attack and shipwreck, Safi and the Empress of Marstok barely escape with their lives. Alone in a land of pirates, every moment balances on a knife's edge—especially when the pirates' next move could unleash war upon the Witchlands.
Judgment: Keep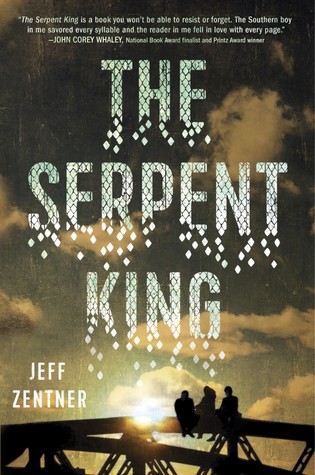 Goodreads what book is about: Dill has had to wrestle with vipers his whole life—at home, as the only son of a Pentecostal minister who urges him to handle poisonous rattlesnakes, and at school, where he faces down bullies who target him for his father's extreme faith and very public fall from grace.
The only antidote to all this venom is his friendship with fellow outcasts Travis and Lydia. But as they are starting their senior year, Dill feels the coils of his future tightening around him. The end of high school will lead to new beginnings for Lydia, whose edgy fashion blog is her ticket out of their rural Tennessee town. And Travis is happy wherever he is thanks to his obsession with the epic book series Bloodfall and the fangirl who may be turning his harsh reality into real-life fantasy. Dill's only escapes are his music and his secret feelings for Lydia—neither of which he is brave enough to share. Graduation feels more like an ending to Dill than a beginning. But even before then, he must cope with another ending—one that will rock his life to the core.
Debut novelist Jeff Zentner provides an unblinking and at times comic view of the hard realities of growing up in the Bible Belt, and an intimate look at the struggles to find one's true self in the wreckage of the past.
Judgment: Keep
Goodreads what book is about: eople think they have Camille Logan nailed: daddy's girl; beautiful, spoiled young woman with her father's bank balance to fund her lifestyle. But Camille is determined to have a life free from his strings. Out on her own, she's made mistakes, including one that found her clawing her way back after a stint in rehab and plenty of bad press. Now, after fighting so hard to be independent and happy, she finds her life threatened as a result of her father's ruthless business dealings. Caught between resentment and fear, Camille prepares herself for the measures her father will take to protect her. But nothing could prepare her for the ex-SAS sniper who crashes into her life.
Jake Sharp resides in his own personal hell. He was distracted from duty once before, and the consequences were devastating–both personally and professionally. He vowed never to let that happen again. Accepting the job of bodyguard to Camille Logan isn't the kind of distraction from his demons he should take. Women and Jake don't mix well, yet protecting the heiress seems the lesser of two evils. But Jake soon discovers that she isn't the woman she's perceived to be. She's warm, compassionate, her presence settling, and his duty to protect her soon goes deeper than a well-paid job, no matter how hard he fights it. He needs absolution. He comes to need Camille. But he knows he can't have both
Judgment: Bye
Goodreads what book is about: The Polar Express is a treasured holiday tradition. This lavish gift set includes a CD audio recording read by Liam Neeson, a keepsake "All Aboard" ornament, and a note from author Chris Van Allsburg.
Awarded the prestigious Caldecott Medal in 1986, The Polar Express has sold more than 7 million copies, become a classic holiday movie, and been translated into stage productions that take place across the United States during the holiday season.
Judgment: Keep (I read it every Christmas)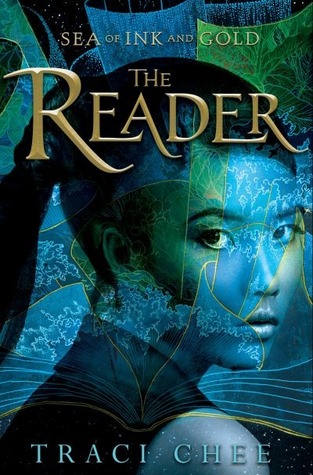 Goodreads what book is about: Once there was, and one day there will be. This is the beginning of every story.
Sefia lives her life on the run. After her father is viciously murdered, she flees to the forest with her aunt Nin, the only person left she can trust. They survive in the wilderness together, hunting and stealing what they need, forever looking over their shoulders for new threats. But when Nin is kidnapped, Sefia is suddenly on her own, with no way to know who's taken Nin or where she is. Her only clue is a strange rectangular object that once belonged to her father left behind, something she comes to realize is a book.
Though reading is unheard of in Sefia's world, she slowly learns, unearthing the book's closely guarded secrets, which may be the key to Nin's disappearance and discovering what really happened the day her father was killed. With no time to lose, and the unexpected help of swashbuckling pirates and an enigmatic stranger, Sefia sets out on a dangerous journey to rescue her aunt, using the book as her guide. In the end, she discovers what the book had been trying to tell her all along: Nothing is as it seems, and the end of her story is only the beginning
Judgment: Keep
Goodreads What book is about: I thrust my hand toward the sky as my voice begs the Elemental inside me to waken and rise. But it's no use. The curse I've spent my entire life abhorring—the thing I trained so hard to control—no longer exists.
Nym risked her life to save Faelen, her homeland, from a losing war, only to discover that the shapeshifter Draewulf has stolen everything she holds dear. But when the repulsive monster robs Nym of her storm-summoning abilities as well, the beautiful Elemental realizes herwar is only just beginning.
Now powerless to control the elements that once emboldened her, Nym stows away on an airship traveling to the metallic kingdom of Bron. She must stop Draewulf. But the horrors he's brought to life and the secrets of Bron are more than Nym bargained for. Then the disturbing Lord Myles tempts her with new powers that could destroy the monster, and Nym must decide whether she can compromise in the name of good even if it costs her very soul.
As she navigates the stark industrial cityscape of Bron, Nym is faced with an impossible choice: change the future with one slice of a blade…or sacrifice the entire kingdom for the one thing her heart just can't let go
Judgment: Bye
Goodreads what book is about: Cody has always been proud of being a One. She and her boyfriend James were two of the lucky babies from the 1% of the U.S. population that were randomly selected to benefit from genetic engineering. Now, she and the rest of The Ones are excelling. They are healthy, beautiful, and talented. They aren't otherworldly, just perfect. And to some, that's not fair. The Equality Movement, capitalizing on the growing fear and jealousy, gains political traction and actually outlaws their existence. Society shows its darker side as The Ones are marginalized. The line between right and wrong blurs in the face of injustice and Cody becomes closer to a group of radical Ones intent on fighting back. James begins to fear just how far she is willing to go for the cause.
Judgment: Bye
Goodreads what book is about: Kaz Brekker and his crew have just pulled off a heist so daring even they didn't think they'd survive. But instead of divvying up a fat reward, they're right back to fighting for their lives. Double-crossed and badly weakened, the crew is low on resources, allies, and hope. As powerful forces from around the world descend on Ketterdam to root out the secrets of the dangerous drug known as jurda parem, old rivals and new enemies emerge to challenge Kaz's cunning and test the team's fragile loyalties. A war will be waged on the city's dark and twisting streets―a battle for revenge and redemption that will decide the fate of the Grisha world.
Judgment: Keep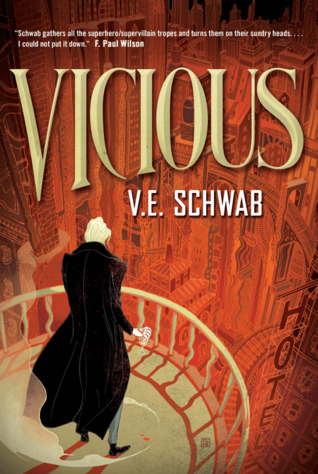 Goodreads what book is about: Victor and Eli started out as college roommates—brilliant, arrogant, lonely boys who recognized the same sharpness and ambition in each other. In their senior year, a shared research interest in adrenaline, near-death experiences, and seemingly supernatural events reveals an intriguing possibility: that under the right conditions, someone could develop extraordinary abilities. But when their thesis moves from the academic to the experimental, things go horribly wrong.
Ten years later, Victor breaks out of prison, determined to catch up to his old friend (now foe), aided by a young girl whose reserved nature obscures a stunning ability. Meanwhile, Eli is on a mission to eradicate every other super-powered person that he can find—aside from his sidekick, an enigmatic woman with an unbreakable will. Armed with terrible power on both sides, driven by the memory of betrayal and loss, the archnemeses have set a course for revenge—but who will be left alive at the end?
Judgment: keep
So let me know how you guys like this way of my conquer your TBR post, i would love some feedback on this way of doing this post, i got what the books are about from goodreads and same with the book pictures….